image-slider-with-thumbnail1.jpeg
image-slider-with-thumbnail2.jpeg
image-slider-with-thumbnail3.jpeg
image-slider-with-thumbnail4.jpeg
image-slider-with-thumbnail5.jpeg
image-slider-with-thumbnail6.jpeg
image-slider-with-thumbnail7.jpeg
Programs
CAMYOSFOP Programs span throughout the following fields in seeking to achieve its mission of peace not only in Cameroon, Africa but throughout the world: Peace Education, Pan-Africanism, Research on Important Figures and much more
Resources
The CAMYOSFOP Resources Section constitutes the data centre where you can find all our write-ups, Newsletters, Communiques, Useful Downloadable Reports, Policy Statements, Position Papers, Financial Statements and much more.
Achievements
CAMYOSFOP has been actively involved in almost all processes of youth development both nationally and internationally. Some of these processes include participation in the drafting of legally binding documents, Peace Education and much more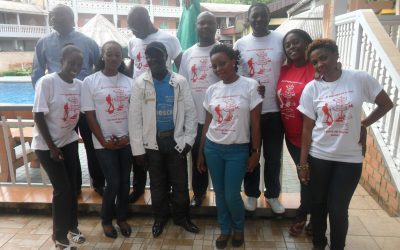 Management
Camyosfop has Two levels of management: The Board of Administrators and the Executive (Office) Management Staff that has given Camyosfop the success and involvement it has experienced so far throught out these years.
Reports
Camyosfop keeps detail reporting and reports of every activity carried out. Two classes of reports exist, Annual Reports and Activity and Project Reports. This give us the detailed activities and programs of CAMYOSFOP.
Newsletters
Three classes of Newsletters also exist, namely, the Voice of Peace Newsletter, The Voice of Peace Online Newsletter and our Blog Section of this website. Through these you can keep abreast with news and information about us.
THE VOICE OF PEACE NO. 30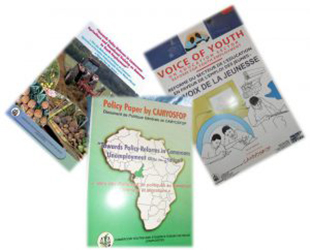 THE VOICE OF PEACE NO. 29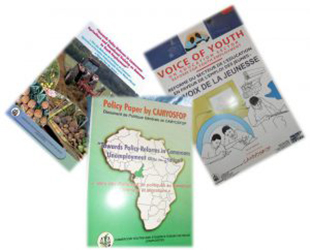 THE VOICE OF PEACE NO. 28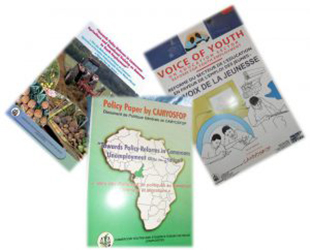 THE VOICE OF PEACE NO. 26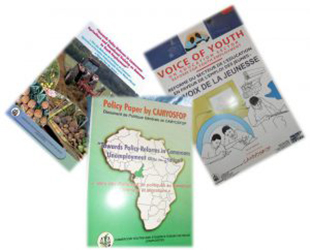 SUBSCRIBE TO THE CAMYOSFOP NEWSLETTER
Subscribe to our Newsletter & Get Exciting Updates about our Programs, Activities and News.